This week we welcome Len Peralta to talk about the awesome portrait he made of our very own Alex Rigopulos for his Legends of Video Games in the Geek of the Week portrait series. Len chats with us about how he manages to churn out the awesome portraits each week and gives us the scoop on how he nabs interviews from across the geek spectrum.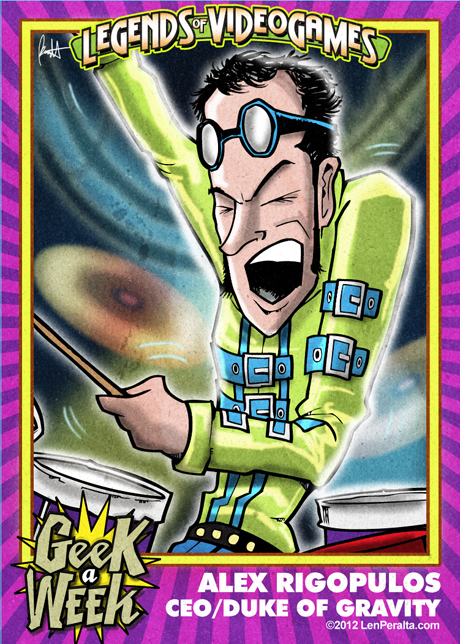 BONUS: Check out Len's interview with Harmonix CEO Alex Rigopulos!
We also do an extensive overview our presence at PAX East this year, peep the full schedule of our awesome panels and events!
Music Credits
Jonathan Coulton ft John Roderick - "Nemeses"
Anarchy Club - "Built to Grind"
Podcast Credits
Guest Roster: Guest Roster: Len Peralta, Sean Baptiste, Fish McGill, Aaron Trites & Jessa Brezinski
Host: Eric Pope
Audio Engineer: Nick Kallman
Album art: Fish McGill